3978b Hastings Street, Burnaby. BC
(604) 291-9988 
plushfloralstudio@gmail.com
Autumn 2020 hours. 
mon- sat delivery throughout the lower mainland and by appointment   Pick up. Please place your orders online, and email or text mandy 604-754-0594 to arrange pick up times or for payment or other inquiries. 
Holiday and stat hours are subject to change and website is current as of sept 2020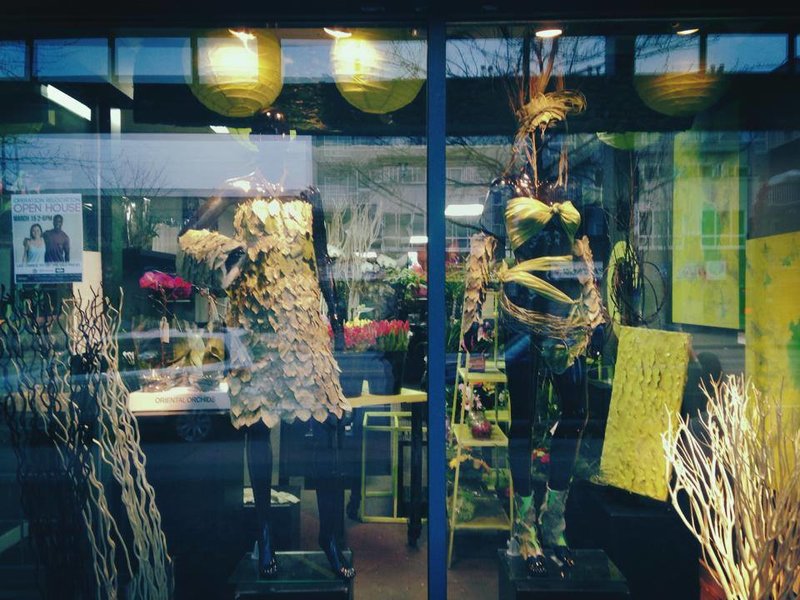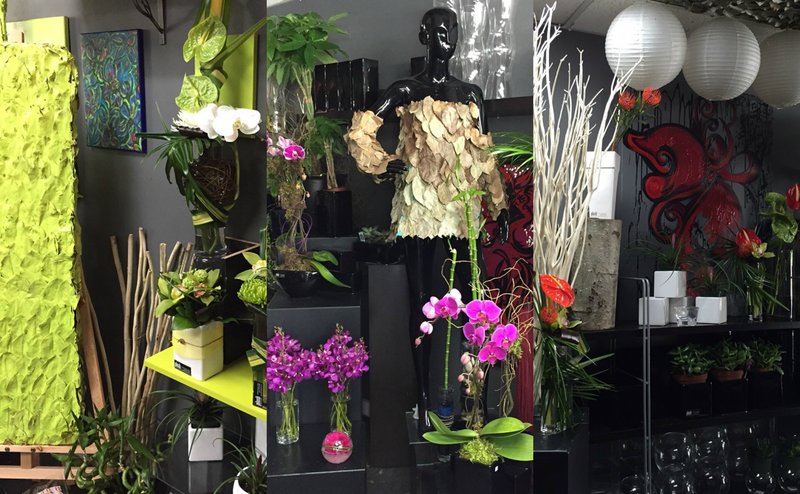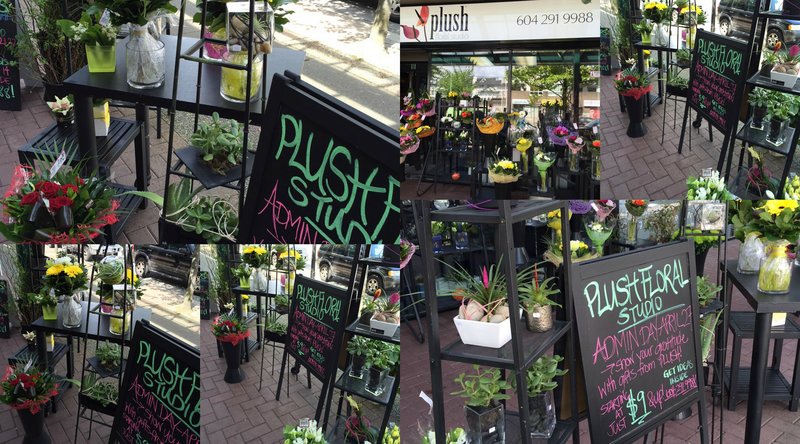 ---
About Us


Plush Floral Studio offers an array of fresh and authentic designs. 
An artistic exhibition of living home accessories, room accents,
and sense stimulating gifts for all occasions! 
Our trendy, edgy, minimalist and contemporary designs compliment all occasions and budgets
(with gifts starting at $10 !) 
Add life and positive energy to a gloomy Vancouver day or mood….  instant cheer as a gift to yourself or someone you want to communicate appreciation or any other expression to!
Located in the heart of North Burnaby Heights; we hold a strong sense of community in our hearts.
Couriered delivery service available throughout the lower mainland.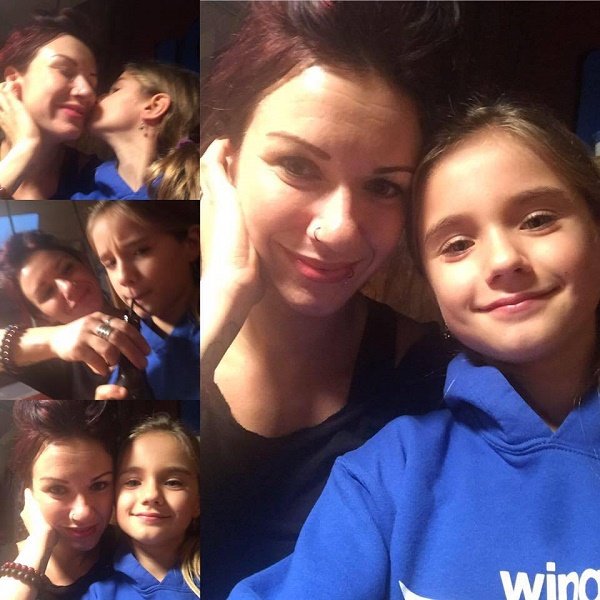 Owner Mandy Karpoff is passionate and it streams through her work. She holds over twenty two years in professionally trained floral design experience
with expertise in weddings, funerals, corporate, large functions, intimate functions (showers,
parties, receptions) or any moment you are wanting to accent with floral. Her designs stream
passion and care and are expressions of art and emotion. When not creating at Plush, she spends her moments with her teenage daughter Alita, and shop dogsTaco and Princess. Otherwise you will find her teaching group fitness classes, running on a trail, watching a prison documentary, or drinking wine with a friend... She loves to be active and outdoors, paints (there are many paintings for sale up in the studio), writes, draws, cooks, and basically thrives on creativity, expression and activity!
---
Promotions
Save the date
Send us your most important dates and we'll save them for you. Then, when it's time to order flowers, we'll send you a reminder and have something beautiful ready for you! 
Save yourself the stress of remembering and ordering flowers and save the date with Plush!
Frequent Shopper Program
We want to thank all of our customers and give back to those who spend so much time at Plush purchasing flowers or attending workshops; Sign up for our frequent shopper program and earn points on each dollar that you spend. When you reach $25, redeem it towards any pre-made arrangement or planter in the store! 
---
Praise
---

"Just want to say THANK YOU for the amazing arrangement you did last week for my wife, Kathleen Duborg (delivered on Thursday morning). I asked for something showy and exotic, and you nailed it. Most important, she absolutely loved it. This is the second time I have trusted you with a custom order like this, and you have done a brilliant job both times. Rest assured I will be back and will also recommend you to my friends. Thanks again, everyone. "

- Terry Dove
"I love the creative flair that Mandy brings to her arrangements. It's always a difficult time deciding what to get because she offers so many interesting arrangements across the price range. She's a really welcome addition to the heights neighbourhood."
-Hamish Robertson, customer since December 2012
"Plush is a unique, modern, and fun floral studio unlike any other. I wouldn't go anywhere else for a stunning bouquets, arrangements, and potted decor and am happy to support this local business!  Their products are fresh, and their arrangements are beautiful. If you're looking for something far from ordinary, look no further. "
-Catrina Centanni, customer since sept 2013
"Hi Mandy, 
Thank you so much for the gorgeous flower arrangements.  We were absolutly stunned when we first saw them.  They were so beautiful and more than what we imagined to be.  They made our wedding complete. Thank you!"
-Naoko Fujimaki
"Thank you again for my wedding flowers.They exceeded my expectations in every way. They were absolutely stunning and I LOVED them."
-Stacey
"The girls were a treat to deal with. Got me exactly what i needed. Also, they'll take my important dates for my important ladies and get all my stuff ready for me on time so i don't forget. Sweet. New florist found. Good job!"
-Manzai M
"Thank you for the excellent service you have provided. My girlfriend sent me a picture of the arrangement(as it was delivered to her office) and it was absolutely beautiful and thank you so much for writing out the card exactly how I wrote, that was a great extra bonus. She was extremely happy and it made her whole week. We started dating 3 months ago after not seeing each other for 2 years where 2 years prior we spent a whole amazing summer together, we are inseparable and she deserves everything beautiful as I am extremely lucky to have her back in my life. The arrangement you provided far exceeded my expectations, I wish I could send you flowers as gratitude. This is not the last time I will be buying flowers for her and definitely not the last time I will be placing an order with Plush Floral Studios."
- Jay H
"The staff were awesome! Great service and great floral arrangement."
- Stanley Hung
"Walking into Plush elicits a warm and comforting feeling of arriving someplace earnest and pure. The majesty and flair of this establishment is rare to encounter. It is clear that all of the arrangements were devised with a fine attention to detail and a commitment to beauty and wonderment. The walls and ceilings are riddled with creative and passionate art that arouses the mind and spirit. It is with great admiration that I was transported to an amalgamation of nature and art. Mandy (owner/operator) is hugely welcoming and truly makes every customer feel at home. Plush Floral Studio exemplifies that small business's in this vibrant and cultured community are not be missed!"
- Christopher Finlay
"Mandy Karpoff is a smart, savy woman with loads of personality and talent. Her sense of colour and design will delight, amuse and entice you into HAVING to have something she has created. I have used her both personally and professionally and cant' say enough good about her. If she is closed, you might as well not bother getting flowers anywhere else."
- Suzanne Johnston 
"Most unique arrangements i have ever seen at a local florist. Mandy is truly an artist!! GREAT customer service. It always brightens my day to be greeted by little Taco the dog as well!"
- Bianca Madeira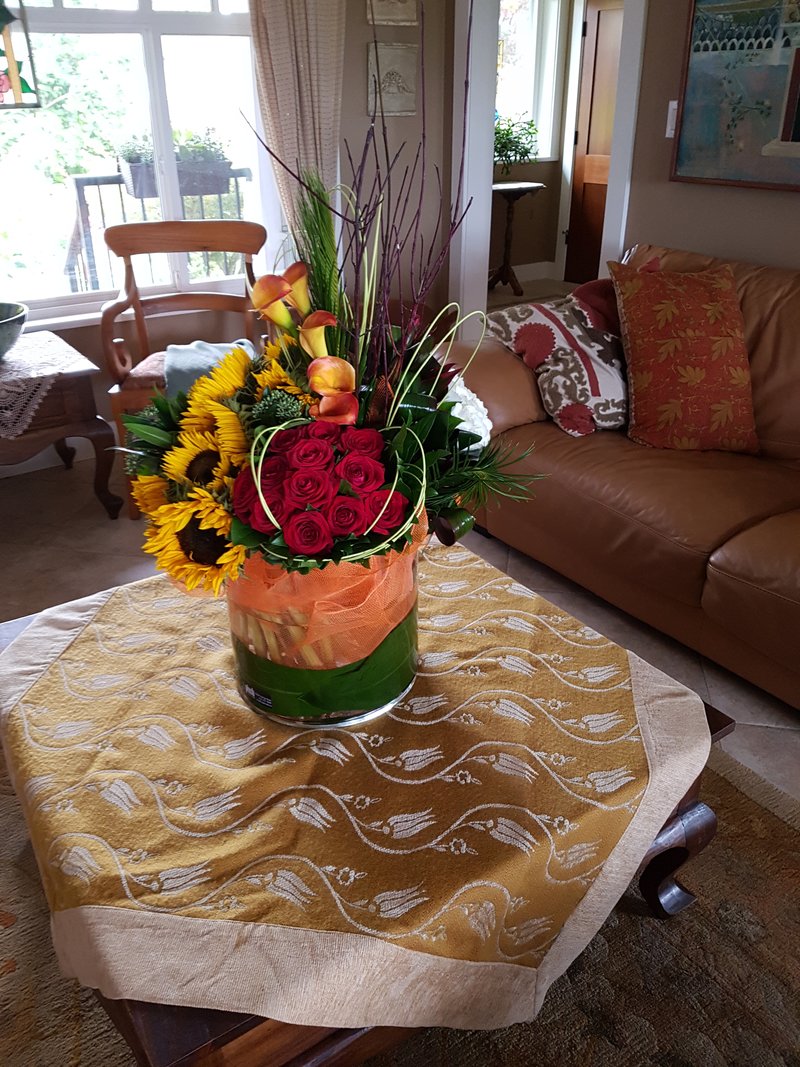 "We just wanted to contact you and the gang at Plush to say a HUGE THANK YOU for what is without question the most beautiful floral arrangement I have ever seen or received.  It is perfect for our home - the colours and flowers seemed to know intuitively where they were headed.  You have brought to tears to my eyes with your art.  Please know that my special day has been commemorated especially because of your beautiful arrangement."

-- Pina Camerin